The new spam: interactive robo-calls from the cloud;  The tax scam season: What to watch out for;  7 Router Features You Should Be Using for Better Wi-Fi;  12 Hidden Facebook Features Only Power Users Know;  Meerkat pops it's head up on Android with public beta;  Instagram institutes harsher rules to control harassment, porn, and nudity;  12 Things You Didn't Know Your Chromecast Could Do; Wikileaks has published the complete Sony leaks;  Match.com's HTTP-only login page puts millions of passwords at risk;  Netflix will soon use HTTPS to secure video streams;  Microsoft brings Halo spinoffs to iPhone, iPad, and Windows;  How your dog uses your hormones against you;  Video game hardware sales plummeted in March;  Microsoft will bundle its apps on Cyanogen's Android OS;  Iperius Backup Free.
The tax scam season: What to watch out for – The tax season is a popular time for cybercriminals to strike — but the risk of phishing campaigns is yet to come to an end.
The new spam: interactive robo-calls from the cloud as cheap as e-mail – It was the middle of the day, and my cell phone rang with a local number I didn't recognize. Figuring it was one of my kids calling from a friend's phone to tell me that they had forgotten their cell phone and needed a ride, I answered—and found myself rapidly descending into the uncanny valley. "Hi?" asked a voice on the other end of line. I replied with a hello. "This is Amy!" the voice said ebulliently. "I'm a senior account representative for American Direct Services!" Amy paused for several beats. I asked, "Is this a computer?" Another several beats. "No," Amy replied. She then went on to inform me that I had been selected as a possible winner in a million dollar sweepstakes! "Amy" was, in fact, an outbound interactive voice response program running on a server, likely somewhere in a cloud data center.
7 Router Features You Should Be Using for Better Wi-Fi – Sure, they bring Internet to your devices, but today's routers do so much more. Take advantage of these advanced capabilities to get the best Wi-Fi coverage. Many functions that once required significant networking know-how can now be properly set up with the click of a mouse. With that in mind, here are seven features found in most advanced wireless routers that are well worth the time and effort to configure and use.
12 Hidden Facebook Features Only Power Users Know – There are so many things you can do on Facebook.com that you probably don't know about them all. And we're not even talking about the third-party Facebook apps or browser add-ons, we're talking about all the official, baked-in, easily accessible functions that are just a few clicks away. As you'll see in our slideshow, there are even some functions that appear to be leftovers from bygone eras that we're not even sure Facebook still knows are there. So, take a look at our slideshow and awaken your inner power user social super star who is just waiting to break out!
Yahoo Mail's Contact Cards Get More Rapportive-Like With LinkedIn And Twitter Integrations – Yahoo Mail's smart "contact cards" have been updated today to include support for Twitter and LinkedIn information. Through Yahoo's partnerships with these two social services, the contact cards, which appear when you hover over a person's name in a message, can now display a person's most recent tweets in addition to company, title, phone number and more. For example, the cards automatically update to include a contact's current phone number, which is extracted from past emails.
Yahoo shows off Weather, Sports, & News for Apple Watch – Yahoo may have ceded their place in search long ago, but their mobile apps are just plain great. Yahoo Weather is a triumph, and they've still got a strong foothold in Sports. Today, Yahoo is announcing four of their major properties will make an appearance on the Apple Watch as well as your phone. Yahoo Weather, Yahoo Sports Fantasy, Yahoo News Digest, and Yahoo News Hong Kong will make their way to Apple's wearable, and they look as good as their smartphone companion apps.
Google Will Still Support Chrome On Windows XP Until The End Of The Year – If you are using Chrome on Windows XP — and for the love of God, I hope you don't — you'll still get updated versions of Chrome until the end of the year. The Chrome team today announced that even though it had planned to phase out Windows XP support this month, users of Microsoft's antiquated and insecure operating system will still get regular updates and security patched through the end of 2015.
Meerkat pops it's head up on Android with public beta – When Meerkat was soft-launched earlier this year, it caught the Twittersphere's attention in a big way. Then Twitter cut Meerkat off from its social graph for a hot minute, which came just ahead of Periscope landing on the scene. With Twitter taking the live-streaming reigns, many figured Meerkat was going to be a 'fun fact' in the history of streaming apps. Instead, Meerkat is branching out, and has announced a public beta for Android, which is wide open for anyone who is interested in trying Meerkat out.
Twitter Is Winning The Live Streaming Battle – Following its acquisition of live streaming app Periscope, Twitter has been actively fighting to make sure its service beats that of independent competitor Meerkat, which had a slightly earlier start. In recent weeks, Twitter has made changes to cut off Meerkat's access to Twitter's social graph, and even began pushing celebrities and publishers to stop using Meerkat. Those efforts appear to be paying off for Twitter, according to new data out now, which shows Periscope leading Meerkat by nearly half a percentage point in terms of monthly active users on iOS.
To-Do App Any.do 3.0 Adds Collaboration, Zoom And List Sorting Among 150 New Features – While the world is getting its first taste of what life will be like when you have a small wearable like a watch to direct you to what you should do next, one of the leaders in personal organization apps for smartphones is releasing a big update. Any.do is today taking the wraps off version 3.0 of its app for iPhone, Android, Web, Chrome and Mac, which is shipping with no less than 150 new features over version 2.0 and now comes with specific support for Android tablet users.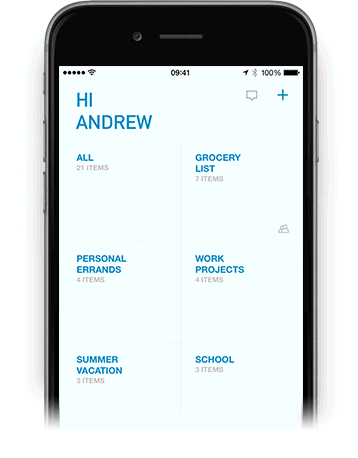 Instagram institutes harsher rules to control harassment, porn, and nudity – Instagram revealed new community guidelines today that were designed to cut down on harassment and pornography. This is the biggest change to the guidelines since Instagram was acquired by Facebook in 2012, and it helps clarify rules that critics and parents complained were too lax and users complained were overreaching and enforced with double standards. The photo-sharing app framed the changes as a tougher, less polite stance in an interview with The Wall Street Journal:
12 Things You Didn't Know Your Chromecast Could Do – Google announced a few updates for Chromecast at Google I/O last year—from Android mirroring to options that will make your Chromecast screen more aesthetically pleasing. And while the ultraportable device is pretty much plug and play, there are a few tips and tricks that can make casting more magical. Check them out in the slideshow.
How to bypass Windows AutoPlay when you plug in an external drive, and go straight to Explorer – The AutoPlay menu gives you lots of options, but if you always want just one, you can customize it.
Jawbone's New Fitness Tracker Lets You Buy Stuff While You Exercise – Ever get a craving for a protein shake at the gym only to realize you left your wallet at the office? Jawbone's newest fitness tracker, the UP4, has you covered. Jawbone's UP4 fitness tracker syncs up with your American Express card and uses Near-Field Communication (NFC) to let you make purchases via the device, no wallet needed. The UP4 is a result of a partnership between AmEx and Jawbone, so Visa and MasterCard users might be out of luck when the UP4 first goes on sale for $199.99 later this summer.
IKEA's wireless charging furniture coming to the US in Spring – The growing number of mobile devices at home means there might also be a jungle of wires and cables, all competing for the wall socket. And sometimes they might even compete with home appliances. In an attempt to bring peace to the world, at least the world inside the home, IKEA has come out with a couple of wireless charging solutions that bring both utility and beauty to your house. And the good news is that they're finally arriving in the US too.
Wikileaks has published the complete Sony leaks in a searchable database – Today, Wikileaks published a database of all of the data leaked from Sony Pictures in last year's hack, comprising 173,132 emails and 30,287 separate documents. The documents contain private legal opinions as well as sensitive conversations between executives, many of which were the subject of reports in the wake of the hack. "This archive shows the inner workings of an influential multinational corporation," WikiLeaks founder Julian Assange said in a statement. "It is newsworthy and at the centre of a geo-political conflict. It belongs in the public domain. WikiLeaks will ensure it stays there."
Security:
Just-released Minecraft exploit makes it easy to crash game servers – A flaw in the wildly popular online game Minecraft makes it easy for just about anyone to crash the server hosting the game, according to a computer programmer who has released proof-of-concept code that exploits the vulnerability. "I thought a lot before writing this post," Pakistan-based developer Ammar Askar wrote in a blog post published Thursday, 21 months, he said, after privately reporting the bug to Minecraft developer Mojang. "On the one hand I don't want to expose thousands of servers to a major vulnerability, yet on the other hand Mojang has failed to act on it."
Match.com's HTTP-only login page puts millions of passwords at risk – Tens of millions of Match.com subscribers risk having their site password exposed each time they sign in because the dating site doesn't use HTTPS encryption to protect its login page. The screenshot was taken Thursday afternoon. Showing a session from the Wireshark packet sniffing program, you can see that this reporter entered "dan.goodin@arstechnica.com" and "secretpassword" into the user name and password fields of the Match.com login page. Amazingly, the page uses an unprotected HTTP connection to transmit the data, allowing anyone with a man-in-the-middle vantage point—say, someone on the same public network as a Match.com user, a rogue ISP or telecom employee, or a state-sponsored spy—to pilfer the credentials.
Dozens of US government online whistleblower sites not secured by HTTPS – Whistleblowers beware: At least 29 US government agencies' websites that allow the online reporting of abuse, waste, and fraud are not encrypted with HTTPS, according to a survey by the American Civil Liberties Union unveiled Thursday. The affected agencies range from the Department of Agriculture and the General Services Administration to the Department of Homeland Security and the Department of Treasury.
It wasn't easy, but Netflix will soon use HTTPS to secure video streams – Netflix will soon use the HTTPS protocol to authenticate and encrypt customer streams, a move that helps ensure what users watch stays secret. The move now leaves Amazon as one of the most noticeable no-shows to the Web encryption party.
Company News:
LA school district seeks millions from Apple over iPad software woes – This is the latest chapter in the dramatic and complex project of supplying all Los Angeles public school students with an iPad.
Etsy Closes Up 86 Percent On First Day Of Trading – It turns out Wall Street investors like those homespun crafts. Etsy, the online marketplace for handmade goods, went public today. Shares opened at $31 on the NASDAQ, popping up 94 percent from the initial set price of $16 per share. The company closed its first day of trading at $30 per share, an 86% percent rise from its initial price.
Slack continues huge growth, is now valued at $2.8 billion – Slack, the fast-growing chat and enterprise collaboration tool, has announced that it recently raised $160 million in new funding, and the company now has a post-money valuation of $2.8 billion. The Wall Street Journal first reported the completed funding round back in March, but today Slack has officially confirmed the latest evidence of its meteoric rise in the workplace. Not bad for a messaging platform that publicly launched with nary a peep in February of last year.
Ola, Uber's Big Rival In India, Raises $400M To Grow To 200 Cities This Year – Ola, the largest rival to Uber in India, has announced that it has raised a $400 million Series E round to fuel further expansion in India.
Tata gives employees anniversary bonus, cuts into profits – India's outsourcing industry needs to hire and retain staff in big numbers to keep business humming, so for the 10th anniversary of its initial public offering, Tata Consultancy Services announced a one-time "special reward" for its employees. TCS said all its employees worldwide, who have completed at least one year of service, would be eligible for the special bonus, with each employee paid one week's salary for every year of service in the company. At the end of the quarter TCS had 319,656 employees. The bonus will cost the company about US$423 million.
Yahoo renews its search partnership with Microsoft's Bing – After weeks of speculation hinting that Yahoo might soon end its search partnership with Microsoft, the two companies have finally renewed their agreement, albeit with a few changes.
Microsoft will bundle its apps on Cyanogen's Android OS – Rumors of a Microsoft and Cyanogen partnership have been making the rounds recently, and the Android mod maker is confirming them today. In an email to The Verge, Cyanogen says it's partnering with Microsoft to integrate the software giant's consumer apps and services into the Cyanogen OS. Bing, Skype, OneDrive, OneNote, Outlook, and Microsoft Office will all be bundled later this year. As part of the partnership, Microsoft has committed to creating "native integrations" on Cyanogen OS. These native integrations will likely result in increased integration for Microsoft's apps and services in a way the company has been trialling recently with Android.
Games and Entertainment:
Microsoft brings Halo spinoffs to iPhone, iPad, and Windows – Microsoft is bringing its Halo spinoffs to iOS for the first time today. Both the new Halo: Spartan Strike and the existing Halo: Spartan Assault are now available from Apple's App Store, priced at $5.99 each or $9.99 as a bundle. Microsoft had originally planned to launch Spartan Strike exclusively on Windows and Windows Phone back in December, but the title was mysteriously delayed before appearing today on iPhone, iPad, Windows, and Windows Phone. There's no signs that either title will be made available on Android or Amazon's Kindle devices.
Here's The Brand New Second Trailer For Star Wars: The Force Awakens – Rumors were that Disney and J.J. Abrams were going to release a second Star Wars: The Force Awakens trailer today… and here it is. And oh man, is it good. So, so good. I won't spoil anything — but if that first teaser trailer was a bit too fleeting for you, this one is the teaser you're looking for. That last clip…
Twitter rolls out BB-8, other 'Star Wars' emoji – To celebrate the upcoming release of "Star Wars: Episode VII – The Force Awakens," Twitter debuts three "Star Wars" emoji. Because what tweet wouldn't benefit from a cute rolling droid?
'Sesame Street' Remodels After 45 Seasons: Will Kids Freak Out? – We spoke to a school psychologist, a Harvard Medical School professor, and the director of Sesame Workshop's education and research team to find out what impact the changes might have on young viewers.
Grand Theft Auto V community hacks in basic Oculus Rift VR support – Thanks to a third-party tool called VorpX, you can immerse yourself in virtual Los Angeles. Minus the great Mexican food.
Video game hardware sales plummeted in March, survey says – Has everyone who wants a new video game console finally gotten one? That's the question facing the video game industry after new hardware sales in the US fell by more than 20 percent both in March and earlier, in January, according to surveys by industry researcher NPD Group. The poor performance, totalling little more than $311 million, dragged down aggregate US sales of new games, hardware and accessories to $963.7 million, down 6 percent from the same time a year ago
Off Topic (Sort of):
How your dog uses your hormones against you – The bond between dogs and their humans is weirdly strong. Despite belonging to entirely different species, we treat them like family, and they really do seem to love us. When they stare at us — and we're not holding food — it feels real. It feels right. Now, we're one step closer to figuring out why that is. As it turns out, when humans gaze into their dogs' eyes, they experience a rise in oxytocin —  a hormone linked to human bonding and some other, less cuddly behavior. Moreover, when dogs stare back at their humans, they experience a similar rise in oxytocin. Taken together, the findings hint that the reaction may have evolved simultaneously in both humans and dogs, as these animals were domesticated. It may also explain why humans and their dogs bond so tightly.
How Much Do You Actually Know About Scotch Whisky? – Let's see how much you remember from all those distillery tours.
MIT's NailO puts a tiny trackpad on your fingernail – MIT has a new invention that, upon first glance, looks like a poorly positioned fake thumbnail. The reason is that it is tiny trackpad designed to be mounted on your fingernail, lending perhaps the best yet remote control of your tablet or smartphone. It's one of the more innovative and unusual wearables we've seen in recent months, and though it is odd to behold at first, there are some valid uses for it. Those with certain disabilities might find it convenient, for example, as well as those who want covert control of their phone.
GE Spotlights New Smart Street Lamps – GE has a new smart street light in early production, and it hopes that over time, cities and third-party developers will begin to take advantage of the platform to build smart city apps. The light itself is a super-efficient LED that could last up to 20 years. Where it gets interesting is that GE is including a sensor pack with each bulb with capabilities such as video, light and weather sensors, and giving cities and developers access to its Predix Internet of Things software development platform to build applications based on the data the sensors generate.
Something to think about:
"Only the mediocre are always at their best."
–      Jean Giraudoux
Today's Free Downloads:
DriveTheLife – MajorGeek says: DriveTheLife aims to keep track of your drivers, update repair and back them up as needed. The program has a clean, easy to use interface broken down into just a few tabs including the overview, update and tools. You can easily scan or rescan right from the main overview tab.
It features an uninstaller to remove drivers that are not correct as well. There is no option to install beta drivers but then again most people should not be installing beta drivers. In other words, all drivers offered are WHQL meaning they are certified by Microsoft. The home page lists all of the recently added drivers showing what a chore it is to keep track of the hundreds of thousands of possible driver combinations.
In our tests it performed flawlessly. It currently lacks a portable version but otherwise this one is an excellent choice in keeping up with all of your driver needs.
Xeoma 15.4.16 Beta / 15.2.25 – EASY surveillance: easier than a children's construction set. Auto search and detection of any connected web cameras and IP cameras. No-stress work on Windows, Linux and Mac OS X. See for yourself: Build your comfortable to use video surveillance system in a just a few minutes!
Functionality beyond belief. All up to date features even the most complicated system can dream of.
Understandable and truly user friendly interface makes surveillance enjoyable and pleasant.
Economy at its best: Try the free version of Xeoma with unlimited functionality! Use it as long as you want. Once you feel like extending your system, you can purchase a license at most economical price!
Iperius Backup Free – One of the most flexible and feature-rich backup and sync utilities – stable, portable and lightweight.
Main Features:
Disk backup / Network: Iperius can copy files and folders to any mass storage device, like NAS, external USB drives, RDX devices, computers in the network. Zip 64 compression, AES encryption, synchronization, and possibility to keep incremental backups.

Drive Image: Iperius can create images of the whole disk, to allow you to automatically reinstall the system in a few clicks (bare metal restore). The disk image is made without any interruption or reboot (hot backup), and you can also restore it to dissimilar hardware.

Tape Backup: Iperius is an agile and powerful software to backup your data to any tape drive (LTO, DAT, etc.). Compression, password protection with AES encryption, automatic tape ejection, restore of individual files.

SQL Server, Oracle, MySQL/MariaDB, PostgreSQL: Iperius is a powerful and easy-to-use backup software for Oracle, MySQL, MariaDB, PostgreSQL and SQL Server. It can make automatic backups, it supports compression and encryption of backup files and copying of backup files to any destination.

FTP Backup and synchronization: Iperius is a flexible and lightweight software to make multiple FTP transfers, to and from unlimited servers. You can make FTP backups in both Upload and Download directions, with zip compression, FTPS, AES encryption and bandwidth limitation.

Cloud Backup: Iperius can automatically send your backups to the most known an reliable cloud storage services, to easily have online backups on Google Drive, SkyDrive or Dropbox, with zip compression and AES 256 bit encryption.

Open file backup (VSS): Iperius can copy any file that is open or locked by other programs, thanks to its Volume Shadow Copy functions. This feature allows you to do hot backups of Outlook files (.pst), virtual machines, mail databases, etc.

Highly configurable: Iperius is a lightweight software but extremely complete at the same time. It has many options available and a great configuration flexibility, for backup, filters and email notifications, and fits any need in data transfers and synchronization.

Web Console: Thanks to this useful service, a company or a reseller can monitor the backup of all the computers where Iperius is installed, through a user-friendly and centralized web console.
Server 2003, Server 2008, Server 2012 are also supported.
Limitations: Not all features enabled in Free version.
In Pursuit of Freedom – The Pushback Continues:
Election 2016: Cloud voting can be simple, safe and it's long overdue – In the last four years, we have learned what the power of mobile technology really can do.
In late October of 2012, Hurricane Sandy hit New York and New Jersey, knocking millions of people off the grid, with no electrical power or broadband Internet capability.
Nevertheless, many of these people still had smartphones, tablets and mobile access points with 3G and 4G service and were able to check in with their families and friends over text messaging, email and also over social networks such as Facebook and Twitter.
In other words, while the network was damaged in parts by the storm, it did not drop off the grid entirely.
So while they had no power in their homes, they still were able to stay connected, whether it was using mobile wireless signal or by leaving the affected areas and using their enabling technology in places that still had functioning broadband, such as local coffee shops and fast food businesses.
Although they had the ability to communicate using mobile technology, some people in the greater New York City and New Jersey metro area had difficulty physically getting to the polls to vote in the 2012 presidential election.
Some people even needed to be bused into polling areas due to disabled public transportation systems, or because nearby polling locations were damaged by the storm.
Rand Paul In 2011 Book: U.S. Intervention Increased Threat Of Islamic Terrorism – Rand Paul argued that, before the U.S. went to war in Iraq, "there had never been any Al-Qaeda or suicide bomber in the history of that country," in his book The Tea Party Goes to Washington, published in 2011.
Given the gravity of our wars in Iraq and Afghanistan, there are many basic logistic and commonsense questions that should be asked, but rarely are. Would a war on street gangs in which police invaded and occupied Chicago be effective in getting rid of street gangs nationwide? How about the fact that before we went to war with Iraq there had never been any Al-Qaeda or even a suicide bomber in the history of that country? After we invaded, this was no longer the case.
Paul also wrote that U.S. intervention had increased the threat of Islamic terrorism.
Is it possible that decades of arguably far more intrusive behavior by the United States in Islamic nations has also had an effect on those populations, encouraging and increasing the threat of Islamic terrorism? The CIA created the term blowback to describe this phenomenon and the 9/11 Commission Report cites blowback as a primary cause of the September 11, 2001 attacks.
With Judge Analytics, Ravel Law Starts To Judge The Judges – From murder and terrorism to patent conflicts and sexual discrimination lawsuits, courtrooms are home to some of the most important dramas in our society. While our top retailers can identify people who are pregnant weeks before even the consumer has realized it themselves, lawyers continue to argue cases before judges with data based on a handful of anecdotes from other attorneys. The startup launched their Judge Analytics platform today.
The idea is to provide comprehensive insights on every judge in the country, allowing lawyers to research the best strategies for their client before they file a lawsuit or argue a motion before a judge. Armed with better insights, lawyers can then provide their clients with better services, and at a cheaper cost too.